Musicians
If an artist homepage is available, the individual name is linked.
Anke Ohnmacht-Döling - Violin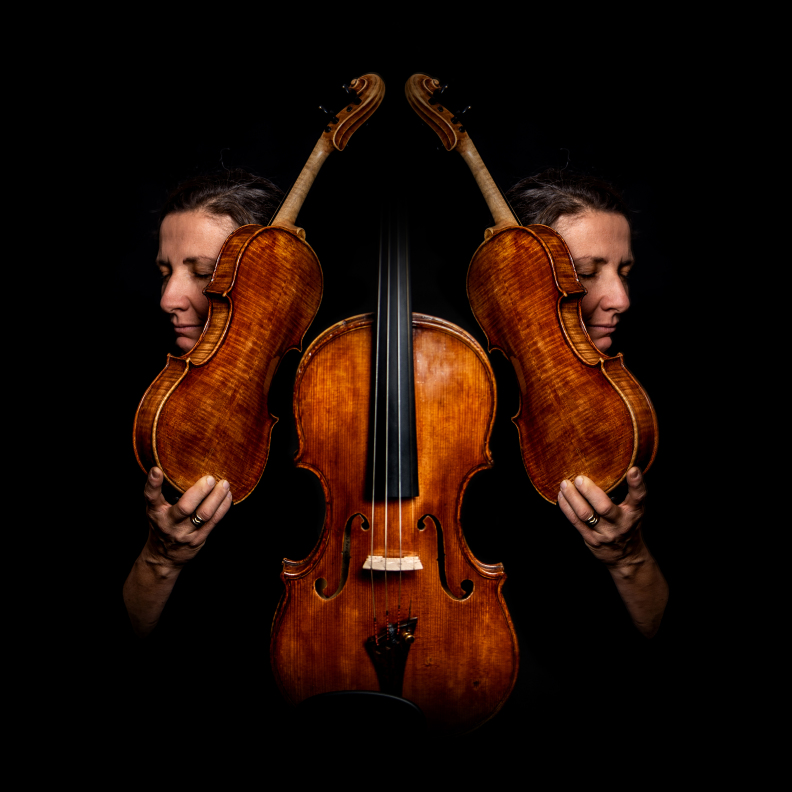 Anke Ohnmacht-Döling received her first violin lessons at the music school in Lahr. After graduating from high school, she studied at the Musikhochschule in Freiburg im Breisgau and with Franco Gulli at Indiana University in Bloomington, USA. Master classes with Winfried Rademacher, Maurizio Fuks, Janos Starker and the Vermeer Quartet completed her education. She is a member of the 1st violins in the Freiburg Philharmonic Orchestra. Chamber music projects repeatedly bring her together with various colleagues in a variety of instrumentations. Portrait photo: Torsten Kollmer
Michael Kiedaisch - Vibraphone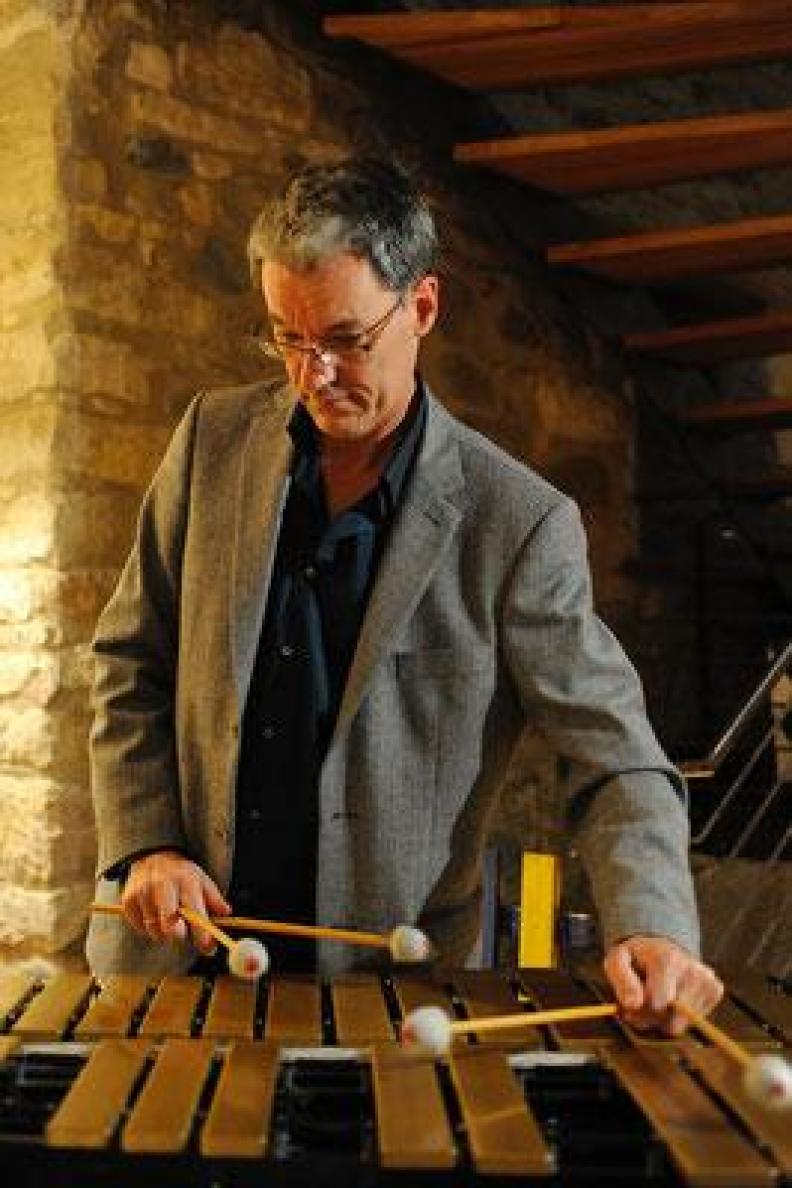 Michael Kiedaisch, musician (studied at the Musikhochschule Stuttgart/D, percussion, marimba, vibraphone, piano) and composer in the areas of interplay between new music, improvised music and jazz. Especially the cooperation with composing improvisers, improvising composers (Markus Stockhausen, Mike Svoboda, Stefano Scodanibbio, Michael Riessler, Scott Roller etc.) shows this. Composer of radio play productions (SR, NDR), music for plays (e.g. Forum Theater Stuttgart, Freilichtspiele Schwäbisch Hall), ballet productions ("Hamlet ruft" with the Ballet Nuremberg, "Bang on it", Ballet at the Nationaltheater Mannheim)
Crossing musical and cultural borders is a central aspect of his work, e.g. with Xu Fengxia, Hayden Chisholm, (Shangyin Ensemble) or Arkady Shilkloper.CD productions with his own projects (Michael Kiedaisch Trieau - Siebensachen, mallets & reeds - nightsongs, Schubertiade, Debussy-Project etc.). ), work with various ensembles (e.g. Open Music, Mike Svoboda Ensemble), studio work and teaching at the Musikhochschule Stuttgart (2000-2014) and the University of Witten/Herdecke (since 2000) complete his field of work.
Florian Döling - Bass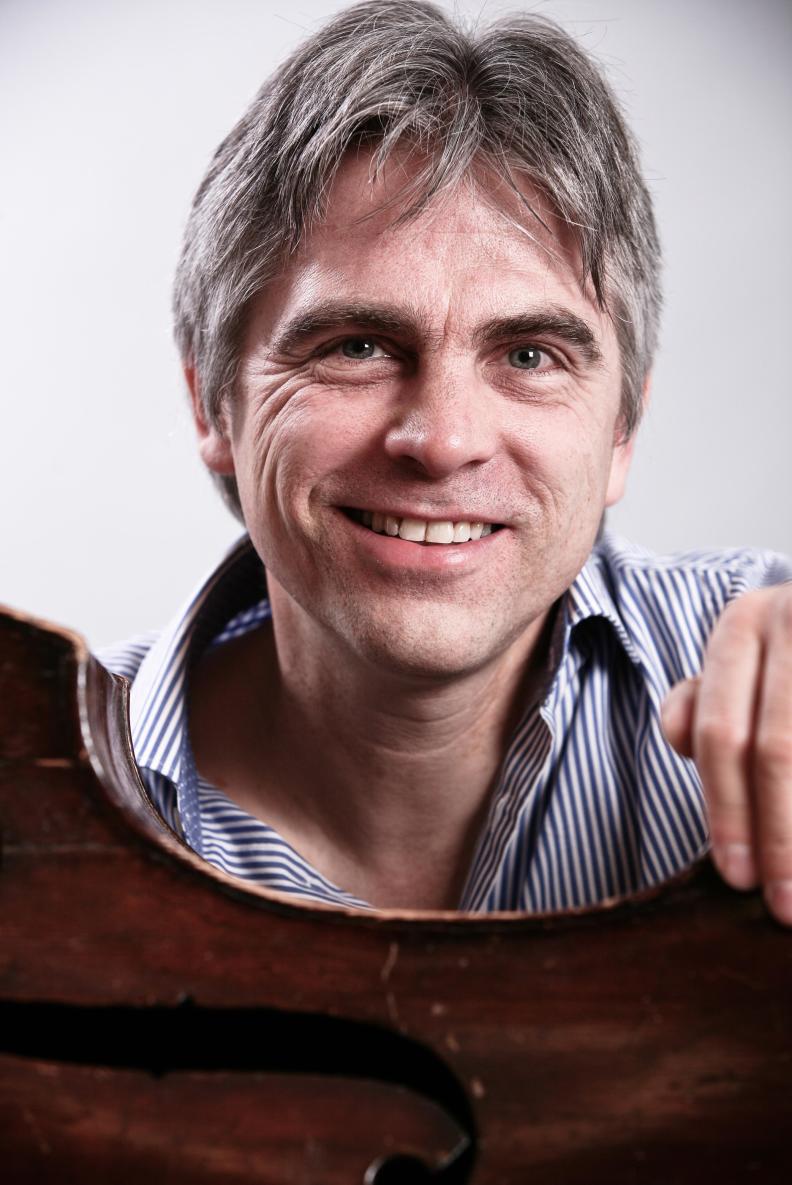 Florian Döling, double and electric bass player, composer, lyricist, arranger, conductor, lecturer and teacher, performs with jazz formations and diverse project formations of all styles. He has released numerous CDs under his own name, but also as a sideman. Since 1990 he has been living in Freiburg, where he performs his compositions in several bands. In 1999 he was awarded the Zelt-Musik-Festival-Preis for his composition and band work. 1999 his first musical "Miausical" was premiered and was the starting point for a continuous composition and libretto work also in this genre. The musicals "Mysterious Church Walls", "Magic Shoes" and "Keep Going" followed.
Recently he has been focusing more on giving concerts as a (double-) bassist. His spectrum ranges from Medival-Jazz in larger line-ups to smaller trio formations (current CD "Reduce to the Max" by the Max Zentawer Trio) and duos with Mike Schweizer (current CD "Conversation in Blue"), Michael Kiedaisch (current CD "New Horizon") and Tilman Günther. Florian Döling has been working as a teacher since 1989. He has been teaching at the music school Offenburg-Ortenau/D since 1991, at the music school Binningen-Bottmingen/CH since 2005 and at the music school Münchenstein/CH since 2014. He is also a teacher at various jazz workshops, gives advanced training for music school teachers and supervises internships for music students of the Jazz Campus Basel and the Music Academy Basel. Portrait photo: Torsten Kollmer
Peter Kleindienst - Gitarre
Peter Kleindienst, born in 1959 in Heitersheim, studied classical guitar at the Musikhochschule in Freiburg and at the same time was intensively involved with jazz. In 1990 he founded the new jazz ensemble 'zeitwärts', with which he performs at international festivals. In 1994 he received a music composition commission from the city of Freiburg for the big band 'UpART I.G.' from Freiburg. In the fall of 2001, his spoken-sound game 'Von Sinnen', based on texts by the French philosopher Michel Serres, was premiered at SWR Freiburg. From March to October 2002 he was a scholarship holder at the cultural house 'Zum kleinen Markgräflerhof von 1376°' in Basel. In July 2003 he received the Gustav Mahler Composition Prize of the city of Klagenfurt (A) for his composition 'aus räumen' für Jazz Big Band. In 2007 his first string quartet 'what power art' was premiered by the Pellegrini Quartet in Bludenz(A) and in 2010 the second string quartet 'cagenmusic' by the verus quartet in Basel. In 2010 and 2011 he released 'Malou's Winter Night's Dream' and 'Waldron brings danger', two musical radio plays for children. In 2014 followed his second solo CD, as a result of which he was profiled in the program NOWJazz by SWR2 in 2015. Peter Kleindienst initiated the Freiburg concert series Jazz am Schönberg in 2014 and is a permanent member of the board of curators.
Frank Bockius - Drums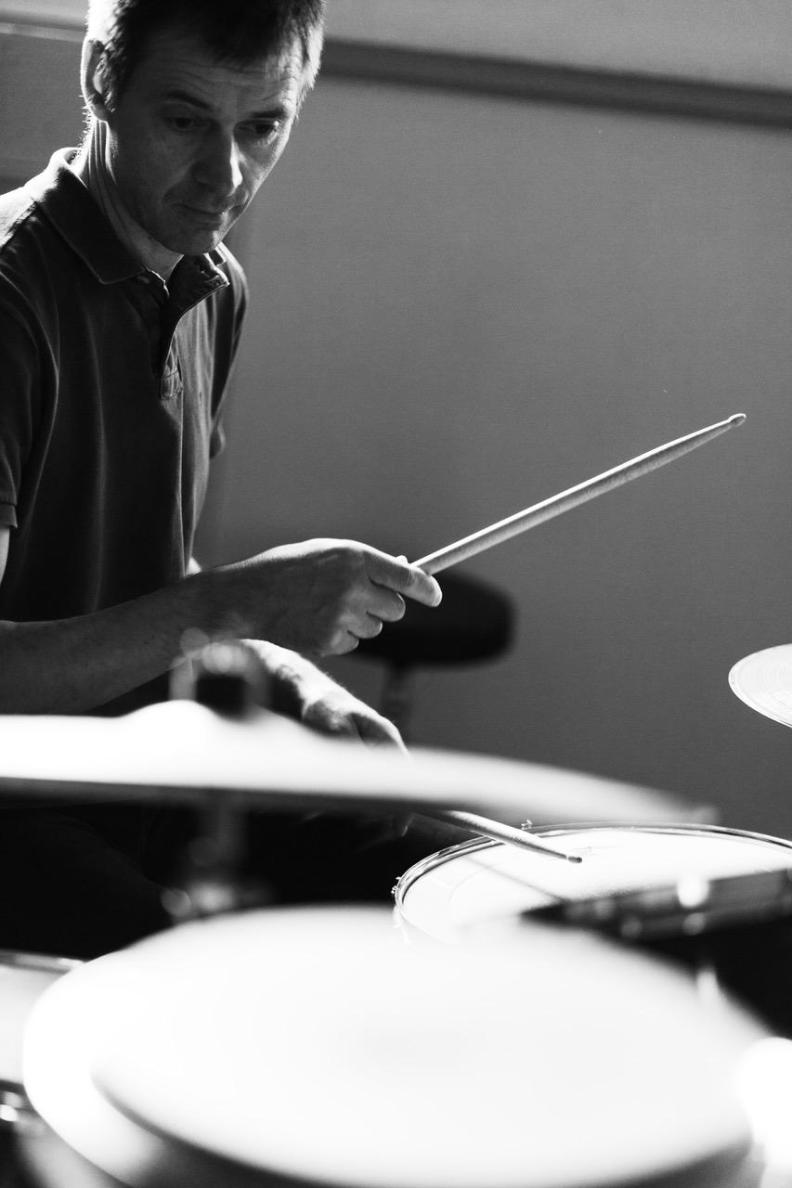 Frank Bockius studied rhythmics at the Musikhochschule Trossingen.
Has since worked as a drum teacher, lecturer at the conservatory and freelance musician.
Longtime collaboration in the jazz quintet `whisper hot` and the percussion band `TIMPANICKS`.
He also worked in the areas of early music, Latin, flamenco, dance theater and music for children.
With Günter Buchwald as well as together with many international colleagues he has accompanied silent movies for years.
Various activities at home and abroad. Jazzfestival Leipzig 92`, Jazz Music Days Cyprus 99`, Filmfestivals Kyoto 01`, since 2001 regularly at the silent film festivals in Pordenone and Bologna, Italy, Sodankylä Finland, London, Paris, San Francisco and others.
Productions at Theater Basel, Freiburg and with SWR.
Petra Gack - Rezitation & Gesang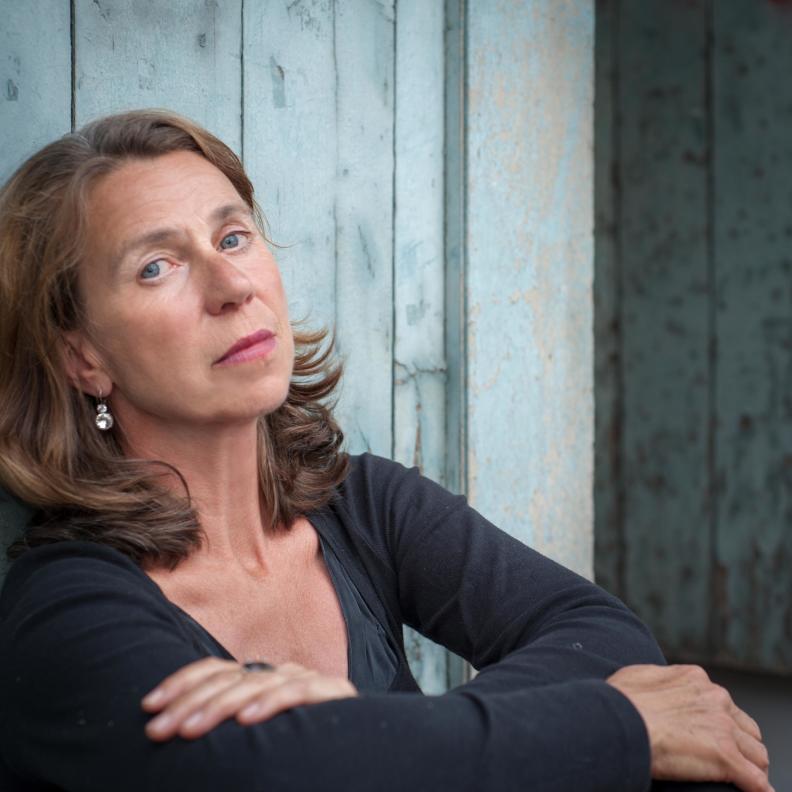 Born in Heidelberg, actress and musician Petra Gack worked for four years at the Heidelberg City Theater, then in various independent musical theater ensembles, before going independent with three solo programs. She was engaged as a guest actress at the Freiburg City Theater and at the musical theater "Die Schönen der Nacht". In addition to her solo programs, Petra Gack works as a narrator for SWR Stuttgart and Baden-Baden for literary programs and radio plays.
DAS ALTE KLAVIERDEPOT in Freiburg's old town is her own venue for her solo programs.
Mike Schweizer - Saxophon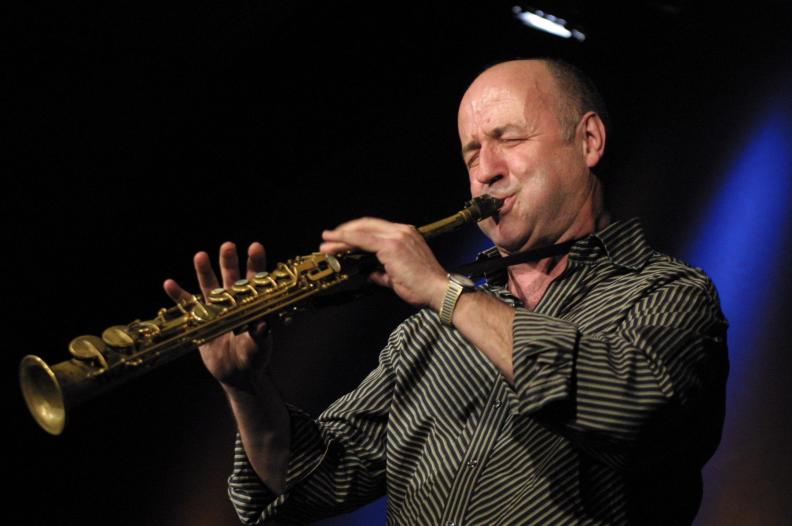 Mike Schweizer has been an improvising jazz, concert, ballet, Stummfilm, bar, dance, wedding and funeral musician for 35 years and was the musical counterpart to the late clown Georgo Peugot for 16 years.
Born and raised in Freiburg and, with the exception of a three-year study period in Graz, always living in Freiburg, this city with its diversity of cultural, social and ecclesiastical institutions has become his stage.
Albrecht Haaf - Piano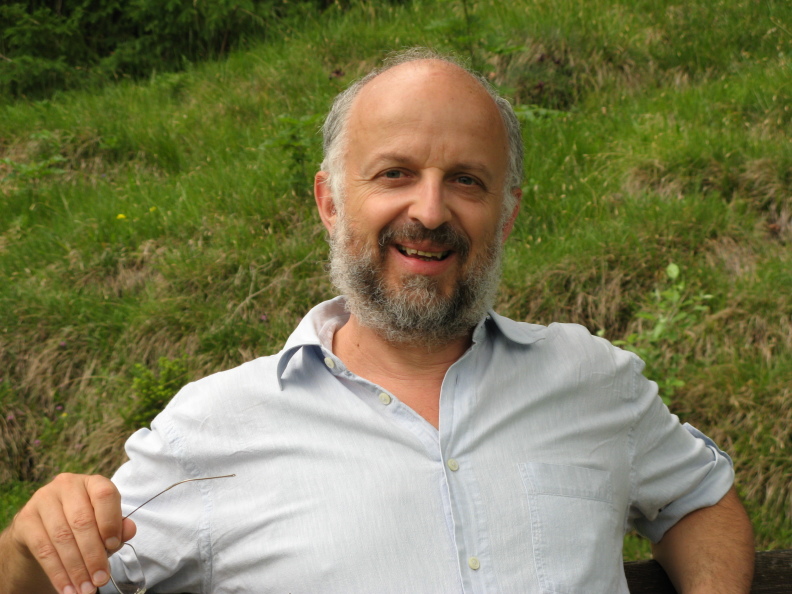 Albrecht Haaf studied music with a major in piano (minor in recorder) at the State College of Music as well as musicology at the University of Freiburg. This was followed by postgraduate studies in early music at the Conservatory in Basel in the special department Schola Cantorum Basiliensis in the subjects viola d'arco and shawm as well as music theory of the Middle Ages. He is the founder and director of the well-known ensemble for early music "Freiburger Spielleyt". He was the director of the municipal music school in Müllheim for 33 years.
He deepened his interest in composition techniques with the Freiburg composer Frank Michael in private studies. He writes mainly works for choir a cappella or for choir & instruments up to larger orchestration. From 2012 he participated in numerous composition competitions for choral music and has since been among the prize winners several times.His works are published by SCHOTT MUSIC international, by DOBLINGER (Vienna), by Möseler-Verlag as well as by HELBLING-Verlag.
Accompanying his music studies, he played in various well-known Freiburg jazz formations. This love for contemporary jazz has accompanied him until today.
Rolf Kilchling - Drums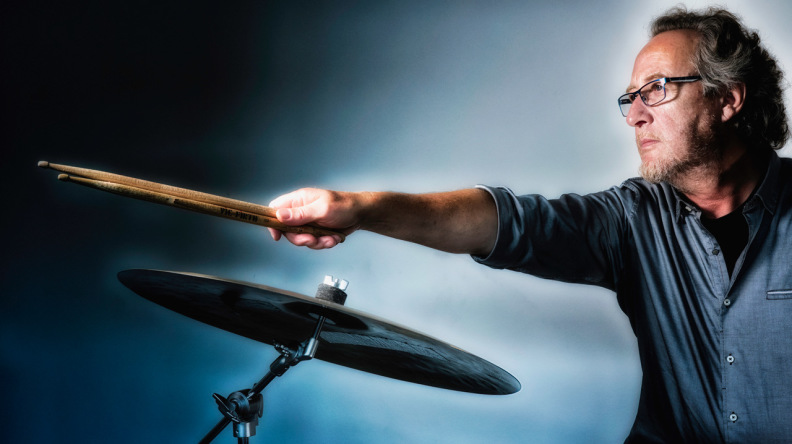 Rolf Kilchling began learning his instrument as an autodidact and later studied with Billy Brooks at the "Swiss Jazz School" in Bern and with Gary Chaffee in Boston.
For many years he has been performing with many different formations of various styles in Switzerland and abroad.
In addition to his work as a free dance musician, he also teaches drums at various schools in the Freiburg area and also works as a private drum coach.
Tilman Günther -Piano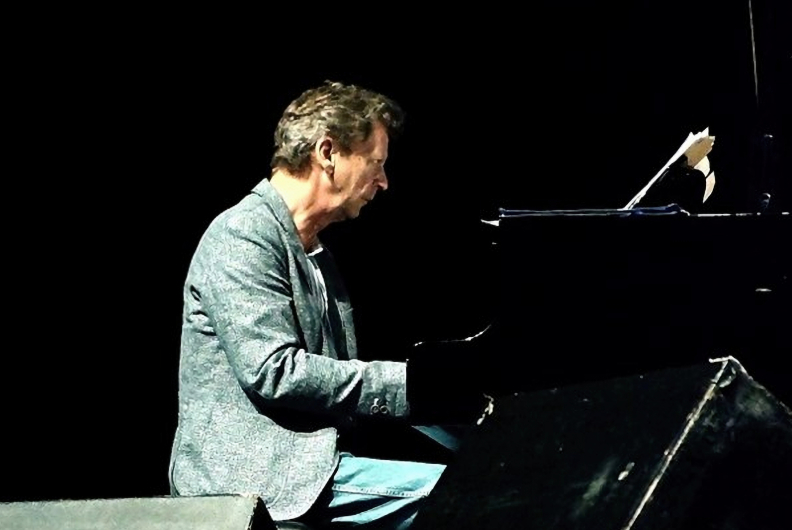 Tilman Günther studied in Munich.
He then played in various formations such as the Stafford James Trio, the Zipflo Reinhardt Quartet, the Rainer Pusch Quartet, the Peter Bockius Quintet etc....
Furthermore various guest performances in Europe and Asia with musicians like Herbie Man, Paul Horn, Didier Lockwood, Birelli Lagrene, Silvain Luc, John Schröder, Nigel Kennedy, Philip Cathérine, Bill Elgart, Carla Cook, Dave Peterson, Tony Lakatos, Marcel Papaux, Wolfgang Engstfeld, Joris Dudli, Darek Oleszkiewicz, Gunter Hampel, Janusz Muniak, Leszek Zadlo etc...